Thoughtful Retirement Planning Leaves Wives More Financially Stable:  Statistics show that typically, wives outlive their husbands by up to a decade.  Sadly, the incidence of poverty for women older than 65 is over 12 percent, considerably more than for men within the same age group.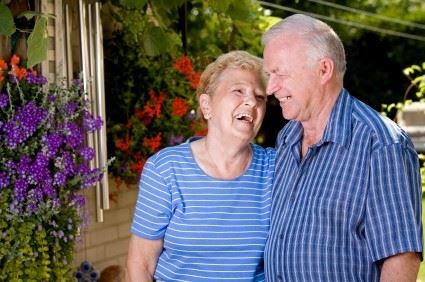 The key reason is that most of the couples' financial resources will likely be spent during the last few years of the husband's life on healthcare costs as well as long-term care.
What do you do?  Here are some ideas:
Ascertain how much you will need to save for retirement in order to produce a dependable life-long income.
The person who has the larger salary history (generally the husband) will be able to maximize their Social Security benefits by not taking them until age 70 or beyond.
Plan for your 401(k) accounts and retirement savings to last until both of you are gone.
Have a good system for dealing with long-term health care expenses.
If one of you has a considerable benefit from a pension plan and you have a choice to elect a joint and survivor annuity, take it — the majority of retired people outlive a lump sum payment.
Attempt to keep in top shape through employing healthy and balanced habits.
Make an effort to retire without having lots of debt – specifically, try to pay off your mortgage loan prior to retirement.
The Dorcey Law Firm is an Estate Planning, Asset Protection and Business Planning law firm with offices in Fort Myers, Florida and Naples, Florida. Our firm is dedicated to its clients, the rule of law and the betterment of the Southwest Florida community.
It is our drive to provide our clients with the highest level of legal services in the areas of Last Will and Testaments, Living Trust, Irrevocable Trusts, Estate Planning, Asset Protection, and complete Business Planning. If you or someone you know needs assistance with Florida retirement planning, please contact us today to schedule your free consultation.