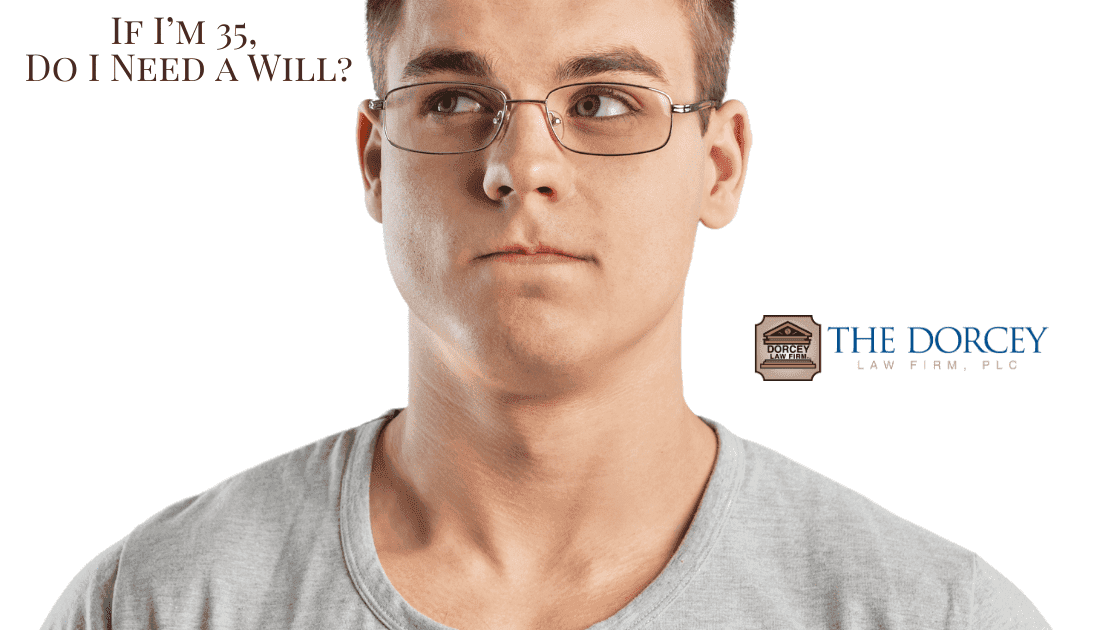 If I'm 35, Do I Need a Will? Estate planning is a crucial process for everyone, no matter what assets you have now. If you want your family to be able to deal with your affairs, debts included, drafting an estate plan is critical, says Wealth Advisor's recent article entitled "Estate planning for those 40 and under."
If you have young children, or other dependents, planning is vitally important. The less you have, the more important your plan is, so it can provide as long as possible and in the best way for those most important to you. You can't afford to make a mistake.
Talk to your family about various "what if" situations. It is important that you've discussed your wishes with your family and that you've considered the many contingencies that can happen, like a serious illness or injury, incapacity, or death. This also gives you the chance to explain your rationale for making a larger gift to someone, rather than another or an equal division. This can be especially significant, if there's a second marriage with children from different relationships and a wide range of ages. An open conversation can help avoid hard feelings later.
You should have the basic estate plan components, which include a will, a living will, advance directive, powers of attorney, and a designation of agent to control disposition of remains. These are all important components of an estate plan that should be created at the beginning of the planning process. A guardian should also be named for any minor children.
In addition, a life insurance policy can give your family the needed funds in the event of an untimely death and loss of income—especially for young parents. The loss of one or both spouses' income can have a drastic impact.
Remember that your estate plan shouldn't be a "one and done thing." You need to review your estate plan every few years. This gives you the opportunity to make changes based on significant life events, tax law changes, the addition of more children, or their changing needs. You should also monitor your insurance policies and investments, because they dovetail into your estate plan and can fluctuate based on the economic environment.
When you draft these documents, you should work with a qualified estate planning attorney.
It is our goal to provide our clients with the highest level of legal services in the areas of Last Will and Testaments, Living Trust, Irrevocable Trusts, Estate Planning, Probate, Asset Protection, and complete Business Planning. If you or someone you know needs information on Florida estate planning, please contact us today at (239) 309-2870 to schedule your free consultation.
Reference: Wealth Advisor (Jan. 21, 2020) "Estate planning for those 40 and under"