Preparing for the Inevitable: The Loss of a Spouse: Becoming a widow at a relatively young age, puts many people in a tough financial position, says the article "Preparing for the Unexpected Death of a Spouse" from Next Avenue. At this point in their lives, they are too young to draw Social Security benefits. There is no best time, but this is a hard time to lose the prime breadwinner in the household.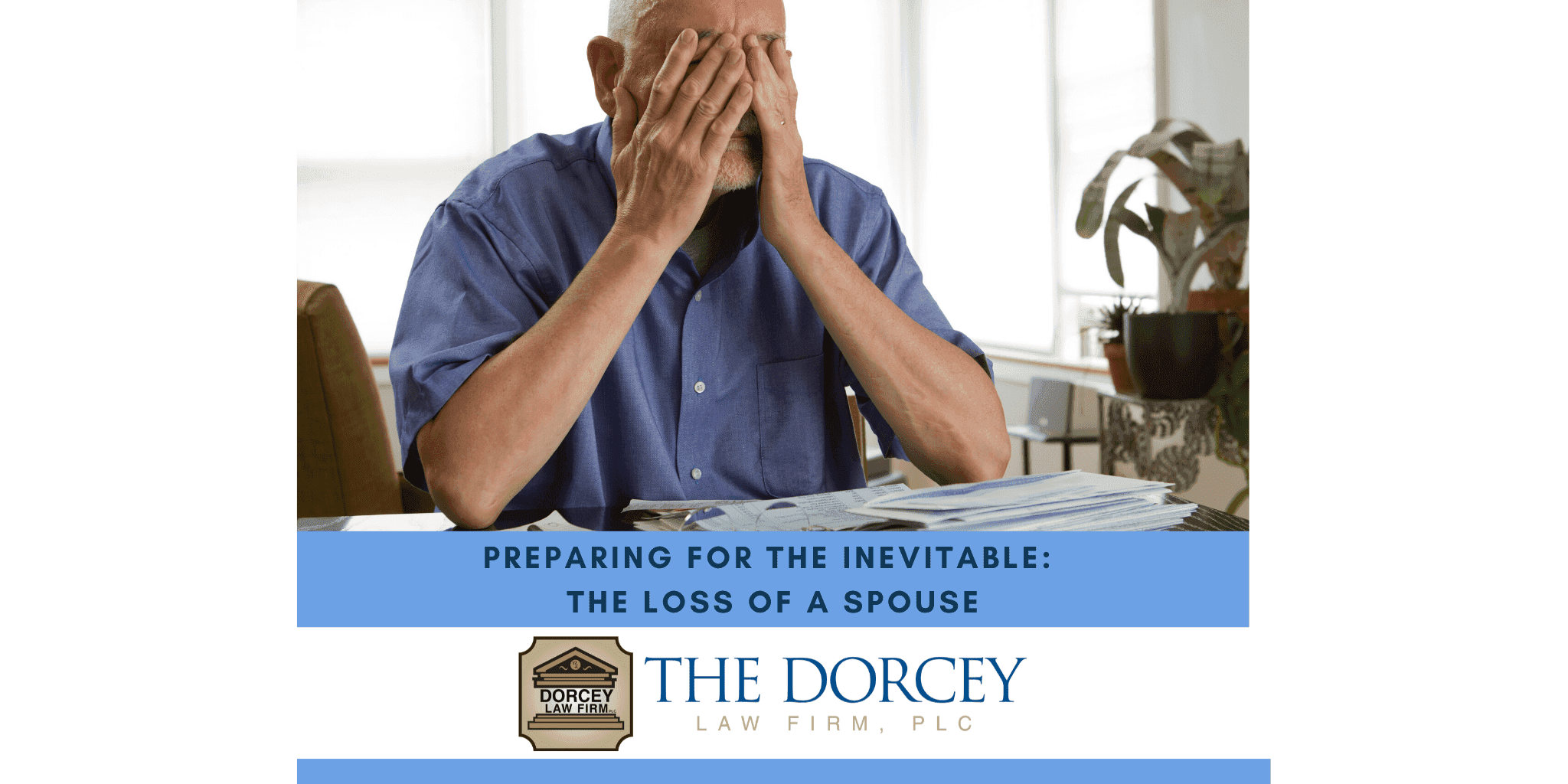 Women are more likely than men to lose a spouse, and they are typically left in a worse financial position than if their spouse dies before they are old enough to take retirement benefits.
One of the best ways to plan for this event, is for both spouses to have life insurance. This can replace income, and term life insurance, if purchased early in life, can be relatively affordable. The earlier a policy is purchased, the better. This can become a safety net to pay bills and maintain a lifestyle.
Another key component for surviving early widowhood, is being sure that both members of the couple understand the couple's finances, including how household bills are paid. Usually what happens is that one person takes over the finances, and the other is left hoping that things are being done properly. That also includes knowing the accounts, the log in and password information and what bills need to be paid at what dates.
Having that conversation with a spouse is not easy, but necessary. There are costs that you may not be aware of, without a thorough knowledge of how the household works. For instance, if the husband has done all of the repairs around the house, maintaining the yard and taking care of the cars, those tasks still need to be done. Either the widow will become proficient or will have to pay others.
Couples should work with an estate planning attorney and a financial advisor, as well as an accountant, to be sure that they are prepared for the unexpected. What survivor's benefits might the surviving spouse be eligible to receive? If there are children at home age 16 or under, there may be Social Security benefits available for the child's support.
Discuss what debt, if any, either spouse has taken on without the other's knowledge. Any outstanding medical bills should also be discussed. The last thing a loved one should have to cope with when a spouse passes, is a tangle of debt. However, this often happens.
If the spouse was a veteran, the surviving spouse might be eligible for benefits from the Veterans Administration. Find out what information will be needed to apply for benefits.
Talk with your estate planning attorney to make sure that all proper documents have been prepared. This includes a last will and testament, power of attorney, health care proxy and any trusts.
It is our goal to provide our clients with the highest level of legal services in the areas of Last Will and Testaments, Living Trust, Irrevocable Trusts, Estate Planning, Probate, Asset Protection, and complete Business Planning. If you or someone you know needs information on Florida estate planning, please contact us today at (239) 309-2870 to schedule your free consultation.
Reference: Next Avenue (Dec. 18, 2019) "Preparing for the Unexpected Death of a Spouse"