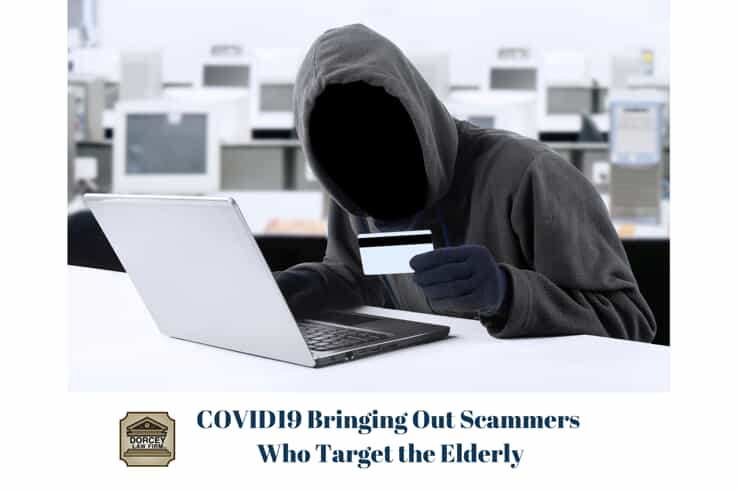 The Federal Trade Commission (FTC) tells us that the pandemic is bringing out the worst of scammers, peddling COVID-19 cures and treatments, and finding new ways to get your money or personal information.
Here are their top tips to avoid being scammed:
Remember: right now, there is nothing that has been proven to prevent COVID-19. If anyone tries to sell you a cure or a preventative – especially over the phone – just hang up.
Anyone who tells you to pay them by gift card, money transfer, cash, or Bitcoin is a scammer. Period. And, if they say they're from the government, they're not.
Never give your Social Security, bank account, or credit card number to anyone who contacts you. Again, not even if they say they're from the government.
Don't be rushed. Whatever the call, email, text, or social media post is about, remember that scammers try to rush you. Legit people don't.
Check it out. Before you act on something or share it – stop. Do some research. Do the facts back up the story?
The FTC also reports a rash of scammers pretending to be from the Social Security Administration (SSA), trying to get your Social Security number or your money.
Here's what to know:
Do not trust caller ID. Scam calls may show up on caller ID as the Social Security Administration and look like the agency's real number, but it's not the SSA calling.
Your Social Security number is not about to be suspended. And your bank accounts are not about to be seized.
Don't verify your Social Security number or any other personal information to anyone who calls out of the blue. If you already did, visit IdentityTheft.gov/SSA to find out what steps you can take to protect your credit and your identity.
SSA will never call to threaten your benefits or tell you to wire money, send cash, or put money on gift cards. Anyone who tells you to do those things is a scammer. Every time.
Here's a great video on avoiding Social Security scams
Read more about recent scams and how to recognize the warning signs
Resources: Federal Trade Commission, 60 and Over in the Time of Covid? Read This, March 30, 2020 and Avoiding SSA scams during COVID-19, April 7, 2020.
It is our goal to provide our clients with the highest level of legal services in the areas of Last Will and Testaments, Living Trust, Irrevocable Trusts, Estate Planning, Probate, Asset Protection, and complete Business Planning. If you or someone you know needs information on Florida estate planning, please contact us today at 239-449-8191 to schedule your free consultation.