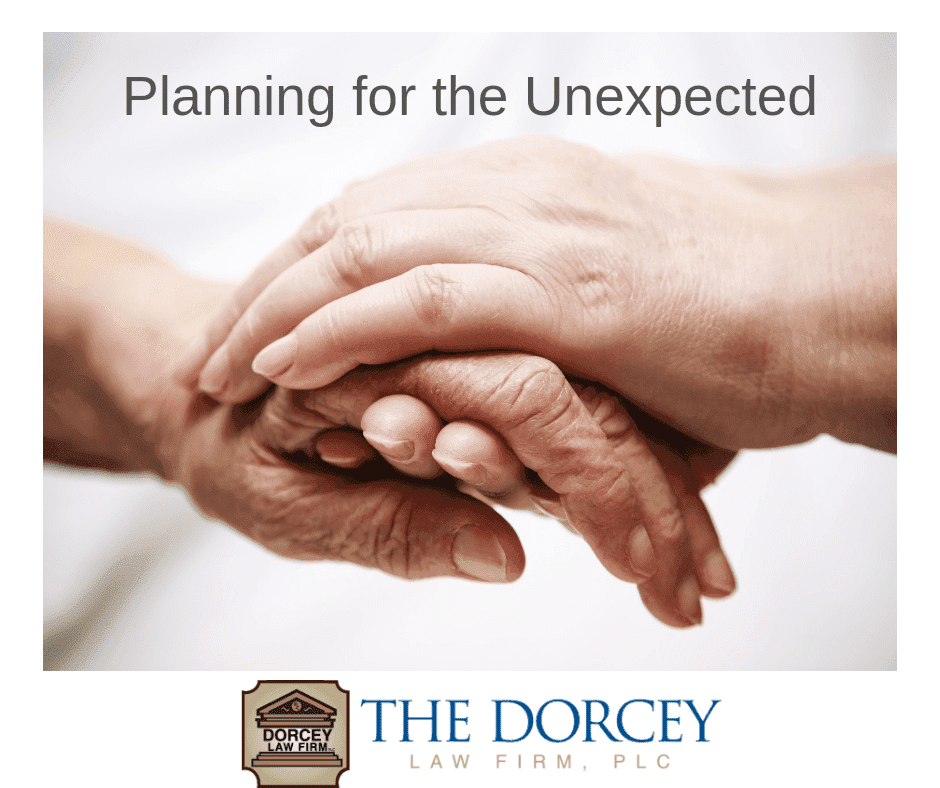 Planning for the Unexpected: Sadly, this is not an unusual situation. The daughter spoke with her mother once or twice a week, and the fall happened just after their last conversation. She dropped what she was doing and drove to the hospital, according to the article "Parents" in BusinessWest.com. At the hospital, she was worried that her mother was suffering from more than fractures, as her mother was disoriented because of the pain medications.
The conversation with her brother and mother about why she wasn't notified immediately was frustrating. They "didn't want to worry her." She was worried, and not just about her mother's well-being, but about her finances, and whether any plans were in place for this situation.
Her brother was a retired comptroller, and she thought that as a former financial professional, he would have taken care of everything. That was not the case.
Despite his professional career, the brother had never had "the talk" with his mother about money. No one knew if she had an estate plan, and if she did, where the documents were located.
All too often, families discover that no planning has taken place during an emergency.
The conversation took place in the hospital, when the siblings learned that documents had never been updated after their father had passed—more than 20 years earlier! The attorney who prepared the documents had retired long ago. The originals? Mom had no idea. The names of her banks and financial institutions had changed so many times over the years, that she wasn't even sure where her money was.
For this family, the story had a happy ending. Once the mother got out of the hospital, the family made an appointment to meet with an estate planning attorney to get all of her estate planning and elder law planning completed. In addition, the family updated beneficiaries on life insurance and retirement accounts, which are now set to avoid probate.
Both siblings have a list of their mother's assets, account numbers, credit card information and what's more, they are tracking the accounts to ensure that any sort of questionable transactions are reviewed quickly. They finally have a clear picture of their mother's expenses, assets and income.
If your family's situation is closer to the start of the story than the end, it's time to contact a qualified estate planning attorney who is licensed to practice in your state and have all the necessary preparation done. Don't wait until you're uncovering family mysteries in the hospital.
If you would like more information on how to start your estate planning now, contact our Fort Myers law firm to schedule your free consultation or call us at 

(239) 309-2870

.
Reference: BusinessWest.com (Aug. 1, 2019) "Parents"