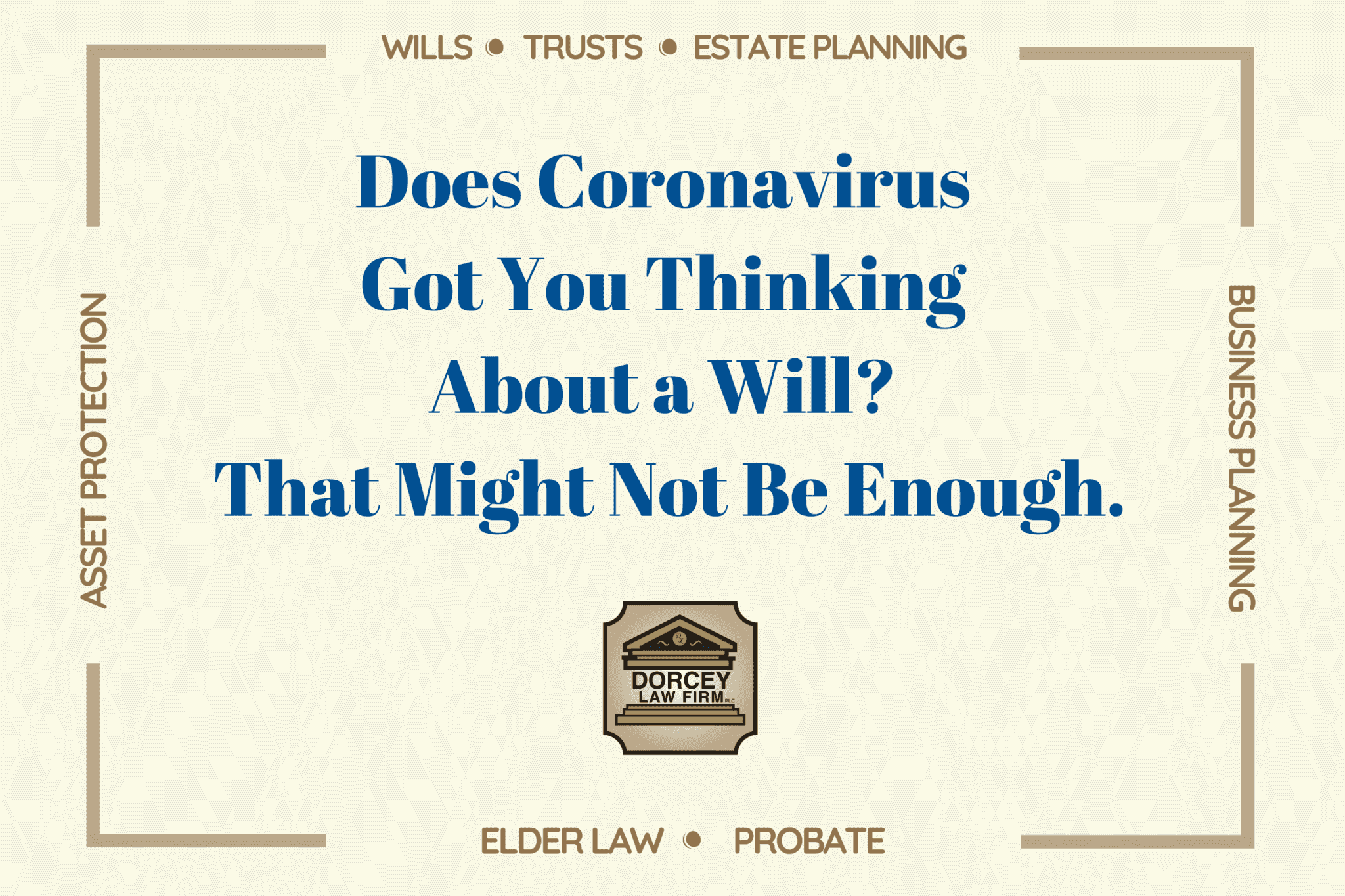 As the coronavirus pandemic continues to spread across the country, it seems like everyone is thinking they should probably get a will done, just in case.
While this renewed attention to estate planning is great, experts at Bankrate.com warn that a will may not be enough.
What is a Will?
A will is a legal document that directs who should receive your property at your death – specifically any property that is in your name only and without a beneficiary designation. Without a will, your property may be distributed by the courts according to your state's laws of intestacy … regardless of what your wishes might have been.
Some Shortcomings of a Will
Contrary to popular belief, a will does not avoid probate – a court process that can be expensive and can take years to resolve. With courts backed up now due to coronavirus, the process of settling a will could take much longer.
A will can face challenges in probate court, leading to long, messy and expensive litigation.
A will does not control the distribution of any assets held jointly with others, or that will pass according to beneficiary designations.
Your will goes into effect only after you die. It cannot help with medical or financial decisions that must be made in the event of your incapacity or serious illness.
What's Right for You?
When it comes to estate planning, there is no one-size-fits-all solution. In some situations, a will – even with all its shortcomings – may still be a good option. Meeting with an estate planning attorney is the best way to get the planning that's right for you. In most instances, you won't have to leave your home and can meet by phone or online in a video chat.
Resource: ABC News, Coronavirus leads to surge in wills: 'Everyone is thinking about their mortality', April 2, 2020; Bankrate.com, Revocable trust vs will: A guide to estate planning in the age of coronavirus, April 17, 2020
It is our goal to provide our clients with the highest level of legal services in the areas of Last Will and Testaments, Living Trust, Irrevocable Trusts, Estate Planning, Probate, Asset Protection, and complete Business Planning. If you or someone you know needs information on Florida estate planning, please contact us today at 239-449-8191 to schedule your free consultation.