Today is National Healthcare Decisions Day, it was established to educate and empower the public and healthcare providers to take part in important advance care planning.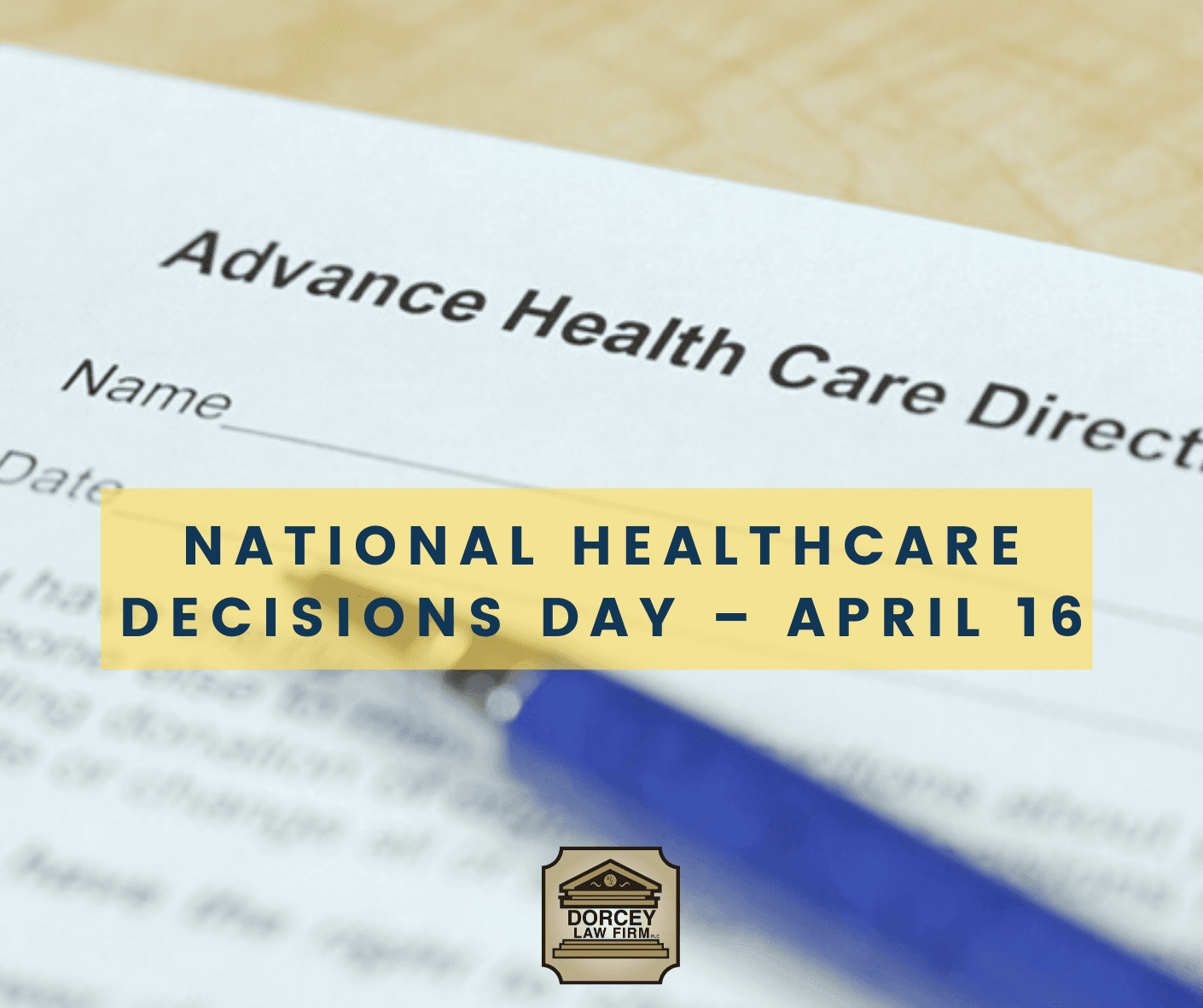 In the absence of an advanced directive, medical personnel rely on family members to determine what a patient's wishes might be. Family members also often struggle to make these difficult decisions. However, many of these difficult decisions can be avoided with advanced planning.
The observance emphasizes the importance of advance directives, and national, state and community organizations come together in a collaborative effort to promote the day. These entities are working together to ensure the availability of the information, opportunity, and access needed to document health care decisions.
While advance care planning seems like a difficult discussion, the alternative leaves family members struggling to make the decision for you. Completing an advanced directive removes the burden from our loved ones. It also frees us to have more pleasant conversations in the future.
HOW TO OBSERVE #HealthcareDecisionsDay
Plan ahead for your important healthcare decisions. Contact an Estate Planning Law Firm to find the documents you need now, complete them, and put them where they are easily accessible. Discuss your decisions with your loved ones. Let them know where your documents are in the event you have a healthcare event, too. Encourage other family members to complete an advance directive, too. Don't place the burden of these decisions on your loved ones.
NATIONAL HEALTHCARE DECISIONS DAY HISTORY
Nathan Kottkamp, McGuireWoods LLP, founded National Healthcare Decisions Day to help educate the general public about advance directives. To learn more, visit The Conversation Project.
It is our goal to provide our clients with the highest level of legal services in the areas of Last Will and Testaments, Living Trust, Irrevocable Trusts, Estate Planning, Probate, Asset Protection, and complete Business Planning. If you or someone you know needs information on Florida estate planning, please contact us today at 239-449-8191 to schedule your free consultation.