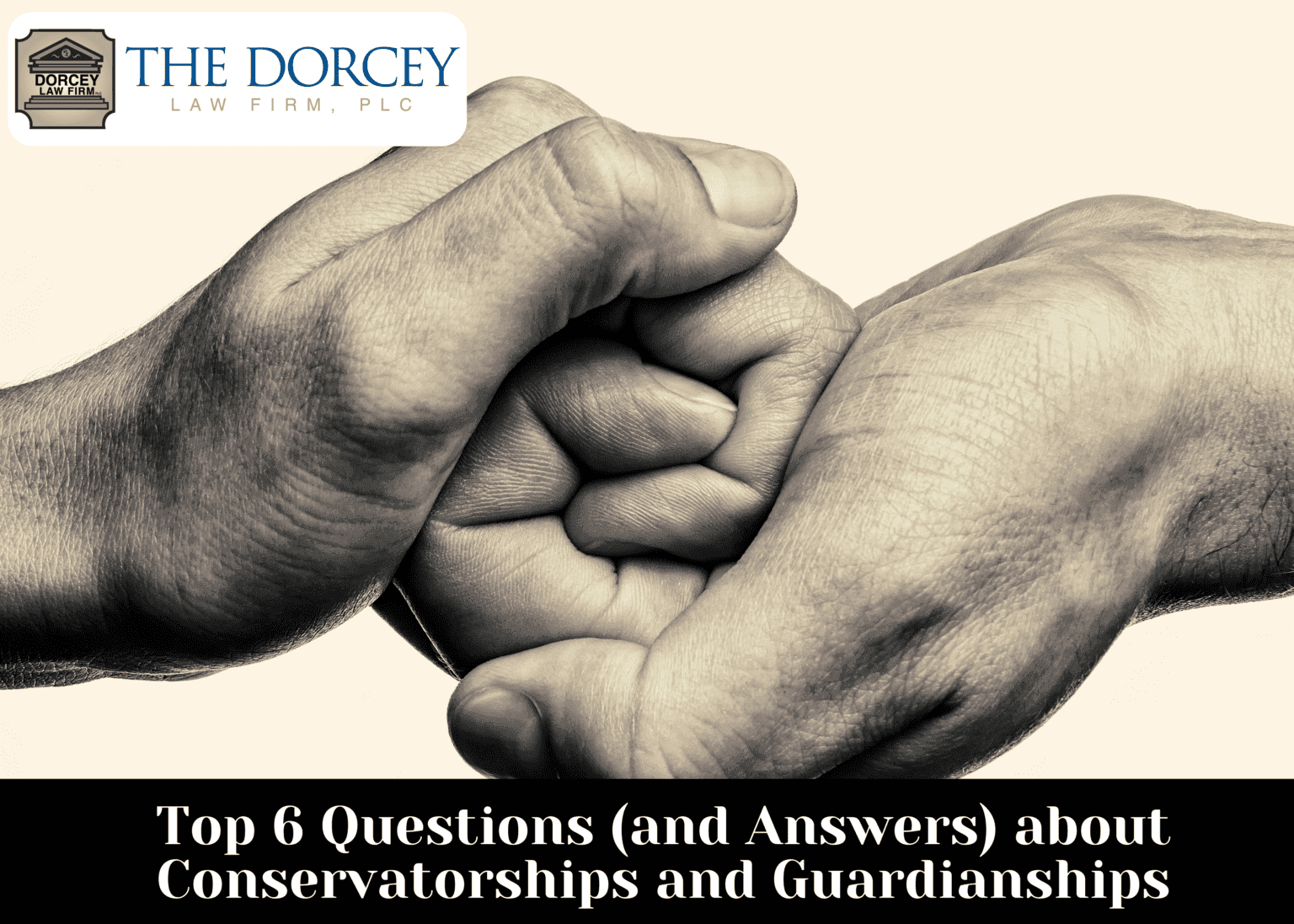 What is a guardian?
When someone becomes incapacitated due to illness, injury or disability, the court appoints a guardian to handle healthcare and certain non-financial decisions for that person. A guardian can be anyone over the age of 18, but must also be able to show that they are qualified to make these decisions for their loved one.  A guardian is not necessarily the person who is the caregiver over the incapacitated individual.
What is a conservator?
A conservator is appointed by the court to make financial decisions for an incapacitated person. In some states, those who are appointed "conservator of the estate" are those who make financial decisions. Those who are appointed "conservator of the person" handle the same issues as a "guardian." Conservators can be expensive, as is the process to obtain one. There is also the potential that the incapacitated individual may be taken advantage of. To avoid a conservatorship, designate a power of attorney for your financial and medical care.
Does my elderly loved one need a guardian?
If your family member is unable to make healthcare decisions on her own, due to an injury following an accident, an illness, or disability, and she has not designated a healthcare power of attorney, she will need a guardian.
When is a conservator more appropriate than a guardian?
In some cases, someone may be perfectly capable of making her own healthcare decisions, but are unable to manage her finances. In this case, a conservator would be more appropriate. If an individual cannot make financial or healthcare decisions, both may be appropriate.
Who does the court appoint as guardian or conservator?
A court will appoint the person it deems most competent to fill the role of conservator or guardian. In general, the person must be over the age of 18. The court's first choice is a spouse, or other close family member. If none of those is available or is unwilling to serve, then they may consider extended family or friends. If those are unwilling or unavailable, then the court will appoint a neutral third party, such as an attorney, to act as conservator or guardian.
How do I relinquish guardianship over my wife?
To relinquish guardianship over any loved one, you must go to court and petition to do so. It is best if you have someone else in mind to take over when you submit your petition, to ensure your loved one's needs are met.
It is our goal to provide our clients with the highest level of legal services in the areas of Last Will and Testaments, Living Trust, Irrevocable Trusts, Estate Planning, Probate, Asset Protection, and complete Business Planning. If you or someone you know needs information on Florida estate planning, please contact us today at (239) 309-2870 to schedule your free consultation.
Resources:
ElderLawAnswers. (Accessed November 29, 2019) https://www.elderlawanswers.com/questions-and-answers/Guardianship/Conservatorship
LawHelp.org. (Accessed November 29, 2019) https://www.lawhelp.org/dc/resource/guardianship-and-conservatorship-frequently-a