Coronavirus: Here's how to apply for unemployment in Florida: With the Coronavirus pandemic ongoing, many people have found themselves without a job or enough income to pay for their needs.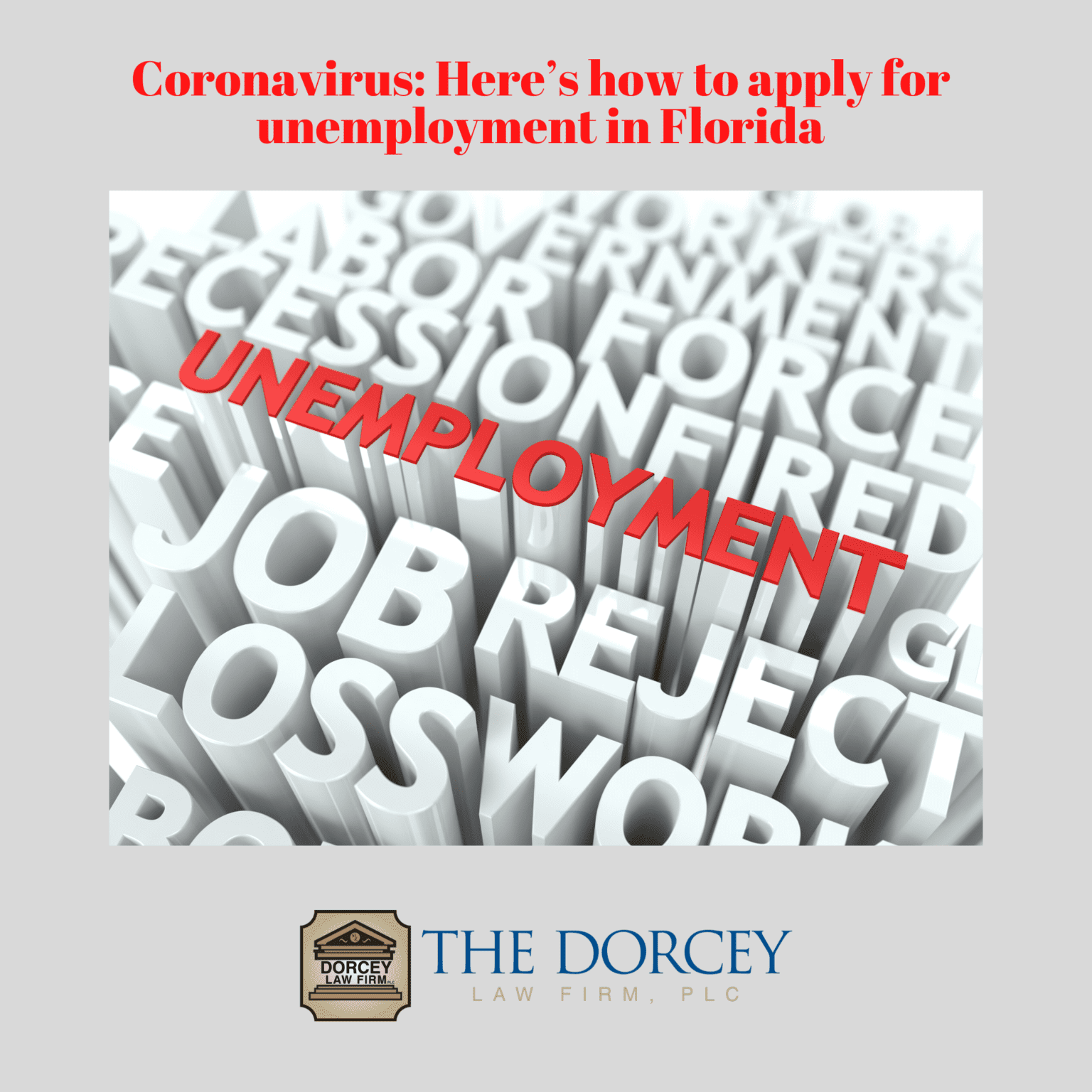 So, how do you apply for unemployment?
According to the Florida Department of Economic Opportunity, you must have the following information before you can file:
Social Security number
Driver's license or state ID number
Your employment for the last 18 months, including for each employer:
Name, address and phone number
First and last day of work
Gross earnings (before taxes are taken out) during the listed dates
The reason for separation
FEIN (this is found on any W2 or 1099 tax forms you have received)
If you don't have the FEIN, you can use employer details off of a recent pay stub
Claims filed without correctly reporting employers may experience delays. It is important to list the correct employment information when filing your claim. If you fail to do so, your benefits may be delayed while the missing employment information is obtained.
The United States Department of Labor says anyone who meets the following criteria is eligible:
An employer temporarily ceases operations due to COVID-19, preventing employees from coming to work.
An individual is quarantined with the expectation of returning to work after the quarantine is over; and
An individual leaves employment due to a risk of exposure or infection or to care for a family member.
In order to file a claim, click here or call 800-204-2418.
It is our goal to provide our clients with the highest level of legal services in the areas of Last Will and Testaments, Living Trust, Irrevocable Trusts, Estate Planning, Probate, Asset Protection, and complete Business Planning. If you or someone you know needs information on Florida estate planning, please contact us today at (239) 309-2870 to schedule your free consultation.
https://www.wftv.com/news/local/coronavirus-heres-how-apply-unemployment-florida/F2KPKJFYLVFWNGCKLZKG5NZMIQ/